Your contact details, email, billing address, and phone number;
The stone you want;
How much you need;
Please note, we normally allow an appropriate amount of wastage unless you tell us not to. So let us know if you are pointing or dry-stacking as this impacts the amount of wastage you need to allow.
If you want us to include delivery, please include the site/project address.
Please note when you place your order we will ask for a site contact (name and phone number) who can receive the delivery.
If you want us to include the adhesive and pointing materials, we can calculate how much you will need to go with your stone.
NOT SURE HOW MUCH STONE YOU NEED?
No problems, we can do a take-off to work it out for you, just send us your building plans.
Disclaimer: No responsibility is taken for any mistakes in estimations. All measurements are nominal sizes only, variations may occur as a consequence of quarrying and cutting. Wall measurements include (excluding irregular veneers) 10mm pointing in length and widths.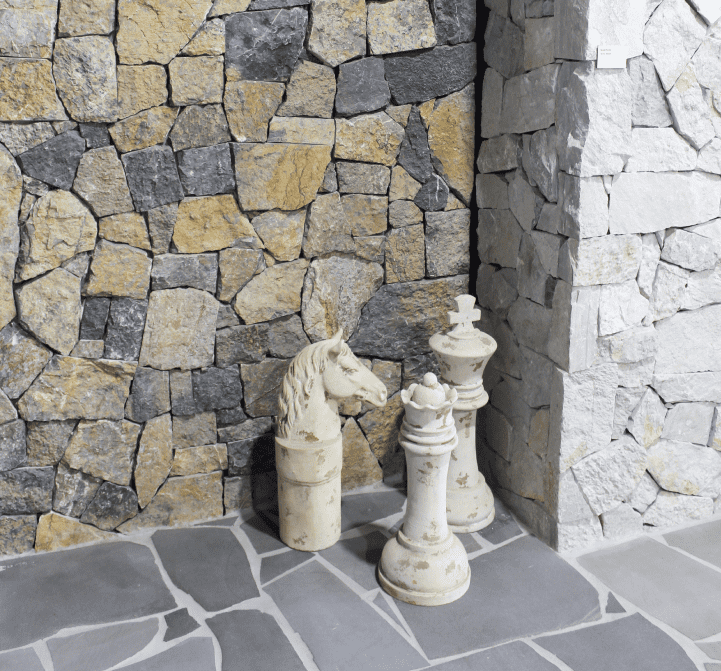 Monday – Friday
8.30am – 5.00pm
Saturday
9.30am – 12.30pm
Monday – Friday
8.30am – 4.00pm
Closed Sunday And Public Holidays